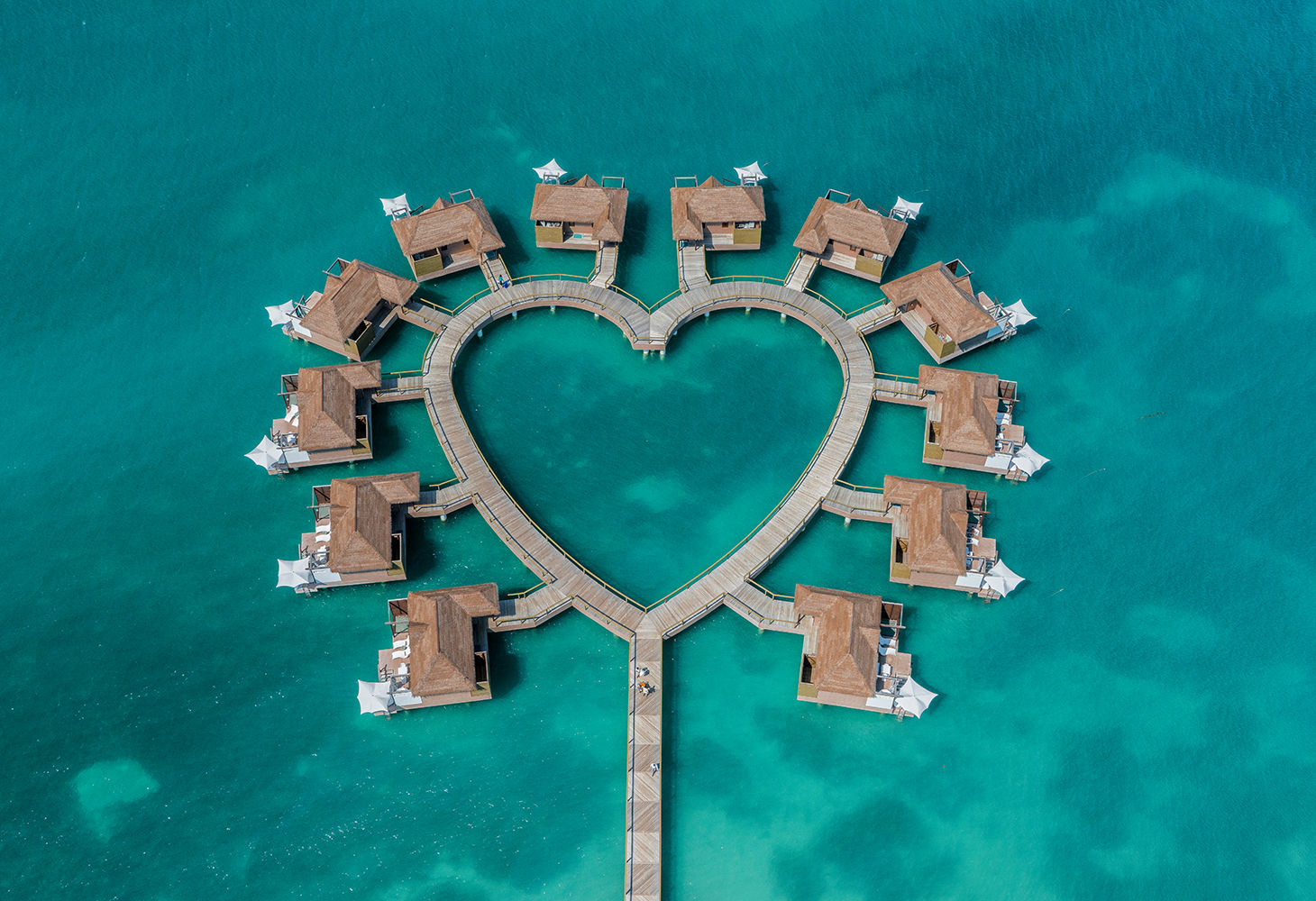 Best Overwater Bungalows in the Caribbean
---
10 Dreamy Overwater Bungalows in the Caribbean
---
Incredible Recommendations for Every Style & Budget
---
Dreaming about spending your Caribbean vacation in an overwater bungalow?
Save time on your search for the perfect villa on the water, including our recommendations for the best choices.
Watch this First For Our 3 Favorites!
Selection Criteria
Which overwater bungalows should I choose?
---
We searched every Caribbean resort for the best overwater bungalows…so you wouldn't have to! In this comprehensive Caribbean overwater accommodations guide, we only recommend the best deals.
The properties we show here were selected based on a combination of the following factors: the quality of reviews of the resort itself, the location, and its relative comparison to other options.
Search the Best Carribean Overwater Bungalows
---
We have found 10 DREAMY Caribbean overwater bungalow options for you. Organized in order of price, we're confident we've found a magical option for your next trip.
To see all of the world's best overwater villas, check out our guide of over 30 of the best overwater bungalows!
TABLE OF CONTENTS
FEATURED LISTING
Our Favorite Overwater Bungalows in the Caribbean
Luxury Caribbean Overwater Bungalows
Enjoy the evening entertainment every night on this village above the water. The overwater bungalows give guests an incredible view of the vast, blue ocean as well as the privacy they want on their beach stay.
This eco-friendly resort has the perfect mixture of adventure and relaxation. Snorkel and dive in chromatic coral reefs and see fish of all shapes and sizes.
Comfort Caribbean Overwater Bungalows
Guests rarely get to experience a destination anything like the Aqua Lodge in Saint-Francois. The accommodations are aboard floating bungalows with everything a person could ever need.
The overwater suites here sit over the calm water of a lagoon rather than the choppy water of the ocean. Although not like many traditional overwater bungalows, the Rosewood Mayakoba resort offers everything you could want in a high-end tropical vacation.
Situated on a small island off of the coast of Belize, don't worry about fighting crowds of other guests as you enjoy paradise. The villas with authentic thatch roofs are roomy, comfortable, and aesthetic.
Budget Caribbean Overwater Bungalows
Staying at the Punta Caracol Acqua Lodge comes with your own private cabin over the water, hammocks on your private balcony, complimentary breakfast every morning, and a candlelit dinner every night. This is the perfect Caribbean overwater bungalow getaway!
Private bungalows give guests immediate access to the ocean and allow them to observe the marine wildlife underneath them from a dry distance.
5 Secrets to Save Money on Your Airbnb Rentals
FREE EMAIL COURSE
5 little-known tricks to save money on Airbnb.
Ideas, advice & hacks!
Get the Secrets Now