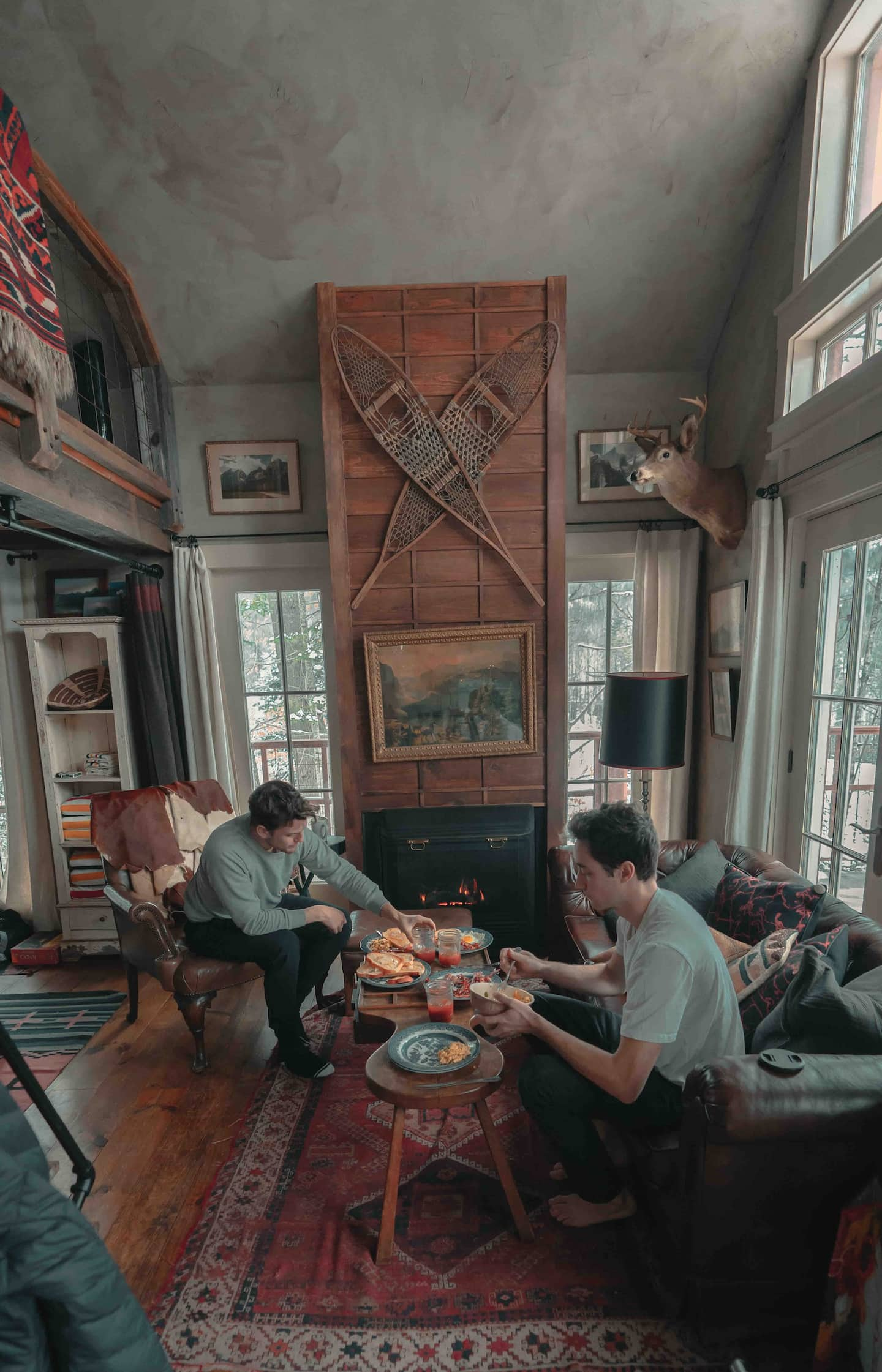 Best Treehouse Vermont Rentals
---
10 Dreamy Treehouse Vermont Rentals
---
Incredible Recommendations for Every Style & Budget
---
Dreaming about a trip to Vermont?
Save time on your treehouse Vermont rental search, including our recommendations for best Vermont Treehouse choices.
Selection Criteria
WHERE TO STAY Vermont
---
We searched every Vermont neighborhood for the best treehouse rentals in Vermont…so you wouldn't have to! In this comprehensive Vermont vacation rentals guide, we only recommend the best Vermont Treehouse deals.
The properties we show here were selected based on a combination of the following factors: the number of reviews of the property itself, the quality of the host, the location, and its relative comparison to other Vermont Treehouse rentals.
5 Secrets to Save Money on Your Airbnb Rentals
FREE EMAIL COURSE
5 little-known tricks to save money on Airbnb.
Ideas, advice & hacks!
Get the Secrets Now
Search the Best Treehouse Vermont Options
---
We have found 10 DREAMY Vermont treehouse options for you. Organized in order of price, we're confident we've found a magical option for your next trip.
TABLE OF CONTENTS
---
---
FEATURED LISTING
Our Favorite Vermont Treehouse
Luxury Treehouse Rentals in Vermont
This space was handcrafted with reclaimed wood by a husband and wife designer team. You'll see how beautiful it is, not only outdoors, but also with the beautiful vintage touches inside it. Staying here will be an experience like no other; a definite must try.
Accommodates 6 guests
Beds: 3
---
If you like a treehouse that looks different, you'll love this place; check out the unusual shape. The indoors also have touches of different kinds of design, but still have a nice, welcoming feel overall. Hike around the area, and enjoy super nice views.
Accommodates 7 guests
Beds: 5
---
Comfort Treehouse Rentals in Vermont
This is a great place to chill in after skiing. You'll have warm and cozy accommodations and also a cedar hot tub that is kept hot all the time. Relax on the deck and enjoy the serenity of the outdoors, knowing you also have a comfortable indoor space.
Accommodates 2 guests
Beds: 1
---
The treehouse looks like one of those secret places you only talked about as kids. This time, you get to live it out live as adults! Bring your friends over and enjoy your second childhood, even if it's only for a short time.
Accommodates 11 guests
Beds: 8
---
It's going to be a sweet stay for you here, because this treehouse is among three maples trees. Get the pun? Enjoy your getaway by just relaxing in the treehouse while being surrounded by nature or by exploring the forrest and trying out the nearby stream. This space also has an in-house massage therapist - you'll definitely unwind here.
Accommodates 2 guests
Beds: 1
---
Budget Treehouse Rentals Near Vermont
You'll be staying this treehouse that is right above a beaver pond; if you like wildlife, you can probably spend the whole afternoon just watching them live their daily lives. Aside from beavers, don't forget to check out beautiful nature views around this place. The treehouse also has huge windows, a grilling area, a fire pit, and a patio - all great for feeling right at home.
Accommodates 2 guests
Beds: 1
---
The treehouse is clean, beautifully decorated, and filled with modern conveniences. You'll see and hear nature sights and sounds in this space. Enjoy your time with your loved one with some hiking, skiing, and dining at nearby restaurants.
Accommodates 2 guests
Beds: 1
---
Stay in this tent suspended in the trees! Bring your sleeping bags and just enjoy a getaway in the forrest. No amenities here, so this is really for those who want to rough in.
Accommodates 2 guests
Beds: 1
---